iPads for K-5 learners have arrived!
Categories:

Academy Hill, Cape Cod Hill, Cascade Brook, District, G.D. Cushing, Remote Academy, W.G. Mallett




September 26, 2020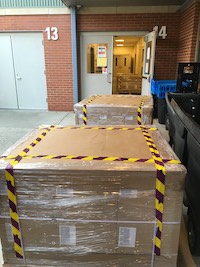 We are excited to announce that iPads for K-5 learners have arrived!
These devices will support RSU 9's distance learning efforts for both full-remote and hybrid students, and enhance the communication and collaboration among teachers, students, and families.
In the coming weeks, teachers and students will incorporate the devices into their practice and their learning. Teachers will have the opportunity to participate in ongoing professional development that will include topics such as Seesaw, Zoom, online safety, and digital citizenship.
Finally, we are working to expand our support resources for students and families that enable learners to make the most of this incredible opportunity.